Program Terms:
Summer

Budget Sheets
Summer

There are currently no active application cycles for this program.
Language of Instruction:
Spanish
Modern Language Courses Offered:
Spanish
Program Advisor:
Katie Lapish, Rachel Koepsel
Non-UNG Students Allowed:
Yes
:
Study Abroad
:
Host Language Courses
:
06
:
4-7 weeks
College:
College of Arts & Letters
Department of Spanish
Dr. Maria Calatayud
maria.calatayud@ung.edu
This program is a Spanish language and culture/home stay/immersion program that gives students the opportunity to experience life in Spain and a full immersion into the Spanish language. All the classes are taught in Spanish by native Spanish faculty. During the trip, students will develop their oral and written proficiency in Spanish; knowledge of culture and civilization of Spain; knowledge of cultural geography and monuments of Spain; and knowledge of political realities in modern day Spain. The students will reside in the houses of families that have been approved by the Escuela de Idiomas. Students will be expected to eat lunch with their host family every day because it is the most important meal in the Spanish culture.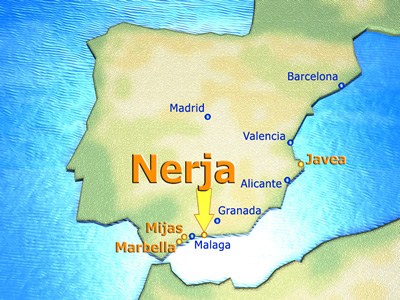 Classes are held at the
Escuela de Idiomas In Nerja
, Spain. Founded in 1980, the school is a private, independent school dedicated primarily to teaching Spanish as a foreign language. The faculty and staff are eager to teach students seeking abilities to communicate din Spanish and share an enriching cultural experience.
Nerja, a town of approximately 20, 000 people, is located on the beautiful Mediterranean Sea in the southern region of Spain. It is located just fifty minutes from Malaga. On the weekends, students will be able to travel around the region of Andalucia and receive instruction in language, culture, and composition. Students will also take part in cultural activities such as: movies, cooking, cultural discussions, excursions, and sports.
Choose any 2 of the 7 courses below
Students may earn up to 6 credit hours
4 weeks
Weekend excursions (Granada, Córdoba, Morocco)
All instruction is in Spanish
SPAN 1001-Beginning Spanish (3hours)

An introduction to Hispanic culture and to the fundamentals of hearing, speaking, reading, and writing Spanish designed for those who have never studied the language before.

SPAN 1002– Elementary Spanish (4hrs)

A continuation of SPAN 1001 introducing new vocabulary and basic structure through contextualized, active language use.
SPAN 2001/2002-- Intermediate Spanish (3hrs/course)

These courses focus on developing skills learned in 1001, 1002. They introduce new vocabulary and grammar structures and examine Hispanic culture through culturally based content.

SPAN 3010 (3030) / 3310 (3150) / 3510 (4150)/ 4510 (4155)--- Advanced Spanish Conversation, Culture, Composition, Language Skills (3 hours/course)

These courses cover major historical, social, literary, and artistic trends and events of Spain from prehistoric times through the present time; they facilitate the development of conversational abilities; and offers an advanced study of Spanish grammar with practice in written thematic expression.

For more information on the Escuela de Idiomas Nerja, download this
Escuela de idiomas nerja-1.pdf
Program Cost is $4,500

Includes:

R/T airfare from Atlanta to Spain
Student housing
Most breakfasts and lunches
All group excursions (Córdoba, Granada, Morocco)
Transportation and guided tours for all excursions
Entrance tickets for most field trips
International insurance

Does NOT include:

North Georgia tuition & fees (6 credit hours)
Additional meals
Passport fees
Spending money
Travel to/from Atlanta airport
If you receive scholarships, grants, or loans as a North Georgia student, please contact your Financial Aid Counselor in 308 Stewart Center to see how much of your current aid package you'll be able to utilize towards this study abroad program. Participants on this program may be eligible to apply for these national and institutional scholarships: